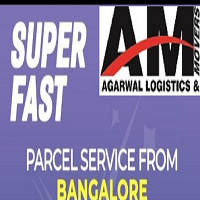 Agarwal Parcel Movers Bangalore
We are among the leading few Parcel Movers company in Bangalore, Agarwal Logistics and Movers have already a household name for moving all your small baggage for across India from Bangalore. We are Parcel Movers company supporting all kind of electronic items to Personal small stuffs moving services with World class packing Services.
Door to Door Parcel Packers and Movers courier Services in Bangalore-
When you search for d2d Parcel Packers and Movers in Bangalore we are the leaders in Courier business. Agarwal Logistics and movers not only support moving at economical price but also assure the utmost safety.
Parcel Movers Contact Number and Office Address in Bangalore
Agarwal Logistics and Movers (Parcel Movers Bangalore)
Address: No.86/1, Ananth Nagar Main Road, Kammansandra, Electronic City, Hosur Main Road, Pin code -560100 Bangalore, Karnataka, India
sales@agarwalquotes.com, agarwalpackersss@gmail.com
8880014001
Working Hours: Monday- Saturday- 9.00AM-8.00PM
Sunday-9.00AM-4.00PM